Well that was fun little movie. A pretty good cast in a all-round satisfying bit of silliness. Besides the irritating fat-party-guy cliché best friend, I really enjoyed it. Starring Jason Sudeikas (Liz's boyfriend Floyd on 30 Rock), AGOFO is about a group of friends seeing the end of their epic summer parties because Dad (Don Johnson) is selling the fancy-shmancy cottage. Eric (Sudeikas) suggests their final party be an Old Fashioned Orgy and everybody climbs on board. The true highlights for me were minx Michelle Borth (Hawaii 5-O, which I shameless watch always threatening to stop) and Lake Bell. Lake starred on a show called Surface in 2005-2006 which is one of my favourites. Surface only lasted one giant monster of a season but they managed to wrap up the story and it was a great ending. Where was I? Right. A Good Old Fashioned Orgy.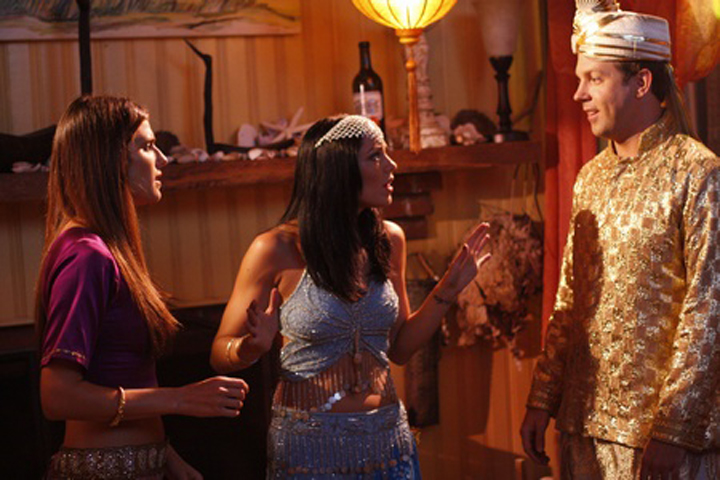 The Story scores a +2 because though it was a simple comedy, it sometimes didn't go where you expected and that was refreshing. The Look was a good +2 and there was some parts that looked pretty good if you know what I mean. The Overall Casting deserves a +2 (in spite of the fat-guy cliché and his hair!) and the Commitment to Genre collects a +2 as well.
Subtotal: +8.
I'm going to overlook any bits and pieces that may not have been perfect. Things such as the fat-party-guy friend and why the Eric didn't offer to buy the house from his father.
Total: +8.