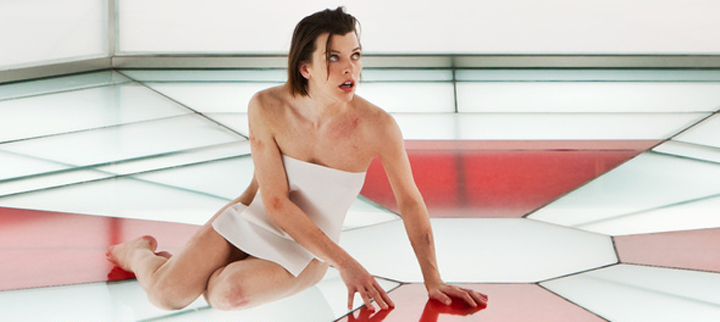 The only thing lamer than zombies as far as I'm concerned is zombies with four-part octopus mouths.
Canadian/German co-production…blah-blah-blah…trapped…blah-blah-blah…fighting…monsters…blah-fucking-blah.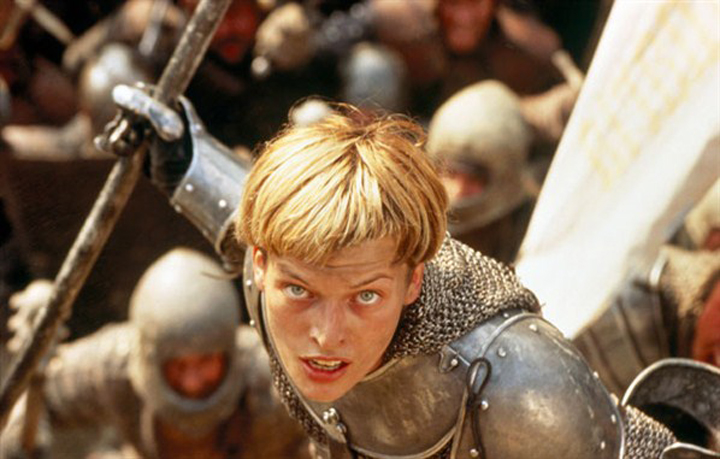 The Story gets a +1, the Look gets a +3 as it was pretty great green-screen work. The Overall Casting gets a +1 because some of the cast was good, most were bad. The Commitment to Genre scores a +2 because it is what it is.
Subtotal: +7
Let the slicing and dicing begin:
As I said at the beginning, I don't care for zombies but octopus-mouthed zombies are just stupid (-1). That and the big cat-like monster with the exposed brain is fucking retarded! Why would something evolve to be so exposed with one of it's most vulnerable parts with no protection? Shit (-1). The leader guy is sooooo awful (-1)! He looks like the star of one of the soft-porn movies. The rest of the supporting cast just stinks (-1) with the exceptions of the Ada Wong (Bingbing Li) and Becky (Aryana Engineer). The dead people laying around don't look dead (-1). Milla Jovovich (playing Alice) is hot and dangerous as always but they had her running through this whole movie in high-heeled boots! While she was good on them, she also kind of moved like ED209 from Robocop (-1) and I found it a bit distracting.
Let's end on a high-note: Milla, Milla, Milla. I've loved Milla Jovovich since she was on Married with Children. Even more since the 5th Element (I was at a comic con once where there were some girls dressed in Milla's 5th Element white strappy outfit, that looked like boiled eggs in an egg-slicer). Even more since The Messenger. Even more when I saw her sing an impassioned acoustic song about a dog being hit by a car. A little less because of the lie that was the Fourth Kind. But she's always a fun Black Widow-like character as Alice in the Resident Evil movies. Because of Milla as the Black Widow I'll award it a point (+1). Milla looking like an older Taylor Swift in red-head clone scene earns another point (+1). Because of Milla dressed in two paper-towels I'll award it another point (+1).
All in all, it's got some entertainment value but relies too heavily on it's association with a video game and tries too hard to feel like a game.
Total: +4.
I remember watching this appearance on the Carson Daly show in 2002. At one point he makes a "oh shit, what have I got myself into" face but then when the audience applauds, he loves it. I think that this is a real testament to her talents.